ELIE BEYROUTHY
Chair of EPIF and Vice President of European Government Affairs, American Express
Mr Elie Beyrouthy has been the Chair of EPIF since March 2018. He is the Vice President of European Government Affairs at American Express since June 2017, where he leads the company's engagement with European Union Institutions and advises senior leaders on EU regulatory and public policy matters. Elie also represents American Express' interests in several EU trade bodies and professional associations.
Prior to joining American Express, Elie was Director of International Regulatory Affairs at Western Union for 5 years. From 2007 to 2012, Elie held leadership positions at the World Savings Banks Institute and the European Banking Federation.
Elie began his career as an intern at the European Commission and the United States Federal District Court of Minnesota. He holds two Masters Degrees in Law from the University of Minnesota and from the Jean Moulin University in Lyon – France.
MARIO NAVA
Director for horizontal policies, DG FISMA, European Commission
Mario Nava (born Milan, 1966) holds an undergraduate degree in Economics from Bocconi University (1989), an MA from the Université Catholique de Louvain, Belgium (1992) and a PhD in Public Finance from the London School of Economics (1996).
Mario joined the European Commission in 1994 and held various senior positions. Since October 2018, he is the Director for "horizontal policies" in the Financial Stability, Financial Services and Capital Markets Union Directorate General. Prior to that, from 2016 to April 2018, he was Director of the "Financial system surveillance and crisis management" Directorate and, from 2011 to 2016, Director of the "Regulation and prudential supervision of financial institutions".
Previously, he was Head of the "Banking and Financial Conglomerates" Unit, of the Financial Markets Infrastructure Unit, a member of the Group of Policy Advisers of the EU Commission President, Prof. Romano Prodi, and a member of the Cabinet of the Competition Commissioner, Prof. Mario Monti.
Alongside his current work, he is active in research and teaching. He is currently Visiting Professor at Bocconi University (Milan) and at Solvay Business School (Brussels) and has been teaching in several universities in Europe and Latin America.
From April to September 2018 he also served as Chairman of CONSOB, Italy's financial markets supervisor.
ULRICH BINDSEIL
Director General, Market Infrastructure & Payments, ECB
Ulrich Bindseil is the ECB's Director General for Market Infrastructure and Payments as of November 2019. Previously, he had been the ECB's Director General for Market Operations (since May 2012) and head of the ECB's Risk Management Division (between 2005 and 2008). Ulrich has joined central banking in 1994, namely in the Economics Department of the Deutsche Bundesbank, after his Economics studies.
His publications include: Monetary Policy Operations and the Financial System (OUP, 2014): Central banking before 1800 – A rehabilitation (OUP, forthcoming).
DIRK HAUBRICH
Head of Conduct, Payments and Consumers, EBA
Dr Dirk Haubrich is Head of Conduct, Payments and Consumers at the European Banking Authority (EBA). He leads the EBA's work on payment services, consumer protection, depositor protection, and anti-money laundering and counter-terrorist financing. In this role, he is responsible for EU Directives and Regulations such as DGSD, AMLD, PSD, EMD, IFR, MCD, PAD and CCD.
Previously, Dirk held roles across the private, academic and public sectors. He was a Manager with consulting firm Accenture, Research Fellow at University College London and the University of Oxford, Policy Adviser with the UK Prime Minister's Strategy Unit, Manager at the UK Electoral Commission and Project Manager at the UK Financial Services Authority.
HARTWIG GERHARTINGER
Chair of EPIF Technical Committee
Dr. Hartwig Gerhartinger is a dedicated payments industry professional, an expert in payment services and e-money regulation as well as in anti-money laundering legislation.
As Senior Vice President, Legal & Regulatory, Hartwig advises Paysafe on all regulatory matters, including payment services and electronic money regulations, PSD2 transposition and Brexit, as well as AML and gambling regulation. He has additional responsibility for governmental affairs, representing Paysafe with politicians and regulatory authorities globally.
Hartwig is Managing Director of paysafecard.com, part of Paysafe Group. He is also at the Board of Directors of the Prepaid International Forum (PIF) and Chairman of the PIF AML Working Group, focusing on the 4th Anti-Money Laundering Directive (4AMLD) and its impact on the payments industry. Hartwig is also a member of the Board of Directors of the European Payment Institutions Federation (EPIF) and Prepaid Verband Deutschland (PVD). Further to this Hartwig is member of the Payment Systems Market Expert Group (PSMEG) advising the European Commission on financial services and payments policy matters.
He holds a doctorate in law and is currently a guest lecture for e-payments law at Danube University. He is the author and co-author of numerous publications.
PAUL MARRIOTT-CLARKE
VP and CEO for PayPal Europe
Paul has over 20 years of experience in financial services. He joined PayPal in 2014 as VP for International Credit. Since 2016 he has been Chief Commercial Officer for Europe, the Middle East and Africa, delivering PayPal's strategy and business plans in these regions. Before joining PayPal, Paul was one of the three founding executives who built Metro Bank, Britain's first new high street bank for over 100 years. Prior to that he held leadership roles at Halifax Bank of Scotland. Paul started his career in financial services with McKinsey & Company in London, UK and Sydney, Australia. Paul trained as a structural engineer graduating with a BEng (Hons) in civil and structural engineering from the University of Manchester Institute of Science and Technology, UK.
CARLOS CARRIEDO
Senior Vice President & General Manager Europe, Global Commercial Services, American Express

Carriedo is Senior Vice President & General Manager at American Express and is responsible for the Commercial Services business across Europe. His team are responsible for delivering innovative payment and cash flow solutions to businesses of all sizes in the region.
Carlos joined American Express Mexico as a Strategic Planning Manager. He went on to take roles in various functions across the company including in Marketing, Product Management and Strategic Planning in Mexico, Canada and New York. He then left American Express to join a VC funded start up in Silicon Valley which aimed to bring un-banked US Hispanics into the financial mainstream.  He subsequently returned to American Express to lead the Commercial Payments business in Latin America and Canada before taking up his current role leading the European business in 2018.
Carlos holds an MBA from Stanford University, a B.A. from Instituto Tecnologico de Monterrey.  He also represented Mexico in six World Mountain Bike Championships.
MASSIMILIANO ALVISINI
CEO of Western Union Payment Services
Massimiliano Alvisini is responsible for Western Union's omni-channel (Retail and Digital) business in Europe and CIS, including profit and loss responsibility for the region's 57 countries. Based in London, he manages an agent network of more than 152,000 locations and leads a team of over 400 people.
He serves as the CEO of Western Union Payment Services Ireland Limited (WUPSIL) and is responsible for implementing Board decisions, initiatives and maintaining the efficient and compliant operation of WUPSIL.
Massimiliano joined Western Union in August 2011 as Regional Country Director for UK and Ireland. In July 2012, his portfolio was expanded to include Sweden, Norway, Denmark, Finland and Iceland. In February 2014, he became Regional Vice President, Northern Europe, and in January 2016, assumed P&L responsibility for Spain, Andorra and Portugal. He was promoted to his current position in March 2017.
Massimiliano comes from a strong financial services background, with 18 years' experience in the field. Prior to joining Western Union, he was a director at Angelo Costa for 11 years. During his time there he held a number of positions including Treasury and Operations Director for the entire Angelo Costa business. He was responsible for the day-to-day running of Angelo Costa's business in the UK, Spain, Belgium and the Netherlands, as well as its operations in Ireland. He managed a team of 200 people, and oversaw four offices based in Dublin, Madrid and Ghent.
He began his financial services career back in 1996 at Interchange, a leader in the foreign exchange business, where he gained extensive experience in operations, project management and business development.
He serves as the CEO of Western Union Payment Services Ireland Limited (WUPSIL).
Massimiliano holds an MBA from University College Dublin in Ireland and a Political Science Degree from La Sapienza University in Rome. He is an Italian citizen, fluent in English, Spanish and Italian.
MEGAN BRAMLETTE
General Manager, EU Payment Acceptance, Amazon Global Payments
Meg Bramlette is the General Manager for European Payment Acceptance and International Expansion at Amazon. She has nearly 20 years of experience leading global teams that innovate on behalf of customers at the intersection of commerce, payments, and technology. Prior to Amazon, Meg was a management consultant with the Auriemma Group and worked at Citi. She holds a degree in Operations Research from Columbia University.
THOMAS HAARMANN
Country Manager, Elavon
Thomas Haarmann is the Country Manager for Germany at Elavon where he works on international merchant acquiring services, card payments, mobile payments and eCommerce. He sits on the Board of the Frankfurt Payments Network and has previously worked as Head of Business Development at Paysquare.
ETIENNE GOOSSE
Director General, European Payments Council
Mr Etienne Goosse is the Director General of the European Payments Council. He has extensive professional experience across different sectors of the payments industry. He started his career with the Belgian central bank. He held executive positions at Europay International and MasterCard Europe.
In his previous assignments, Mr Goosse's responsibilities included franchise management, legal and regulatory affairs, stakeholder management as well as finance and administration. He also has an extensive track record in managing governance as well as European and public affairs.
LORETA LIUTKUTE
Vice Chair of EPIF and Director Public Policy and Regulatory Affairs at Western Union
Loreta Liutkutė is a Director of EU Public Policy and Regulatory affairs at Western Union in Brussels and a Vice-Chair of EPIF. She is responsible for Government relations strategy building, as well as engagement with the European and national Policy Makers, other financial services public and private stakeholders. She also takes part of the EPFSF Strategy Group. Previously she also worked in a payments area for a global card scheme Visa as Regulatory affairs adviser and was actively engaged with European Policy makers, Regulators and Central Banks in France and Eastern European countries.
With over 10 years' experience in payments, she established strong relationships with European Policy Makers and major financial institutions by providing them with a Regulatory advice on financial services legislation. She is particularly focused on Payment Services legislation, Digital Single Market, Data Protection, AML/TF, Cybersecurity and Migration policies. During her carrier she also experienced as a volunteer Legal adviser in one of the biggest French NGO working with migrants by providing a legal assistance on the matters of Nationality, Asylum and Refugees status. Loreta holds a Master degree in European Law from the Lille II University in France.
RENE PLANK
Deputy Head of Unit of Antitrust Payment Systems, DG COMP, European Commission
René Plank is Deputy Head of Unit in DG COMP – Antitrust Payment Systems. He previously worked in Antitrust – Financial Services, State Aid Policy and in competition law private practice.
JOHN MOWAT
Policy Manager, Regulatory Strategy & Policy, PSR
John joined the UK's newly-created Payment Systems Regulator (PSR) in January 2015 and oversees its work on ATMs, the IFR, and the market review into card acquiring services.
He qualified as a chartered accountant with KPMG in 1997, specialising in restructuring. He then spent twelve years as a fund manager, focusing on European equities and activist investing. In 2012, he joined the Competition and Markets Authority as a remedies and business adviser, working on a number of mergers, regulatory cases and market investigations.
JANA MACKINTOSH
Director of Government Affairs and Public Policy, Worldpay
Jana is the Director of Government Affairs and Public Policy at FIS, where she is responsible for delivering a global strategic policy programme, focused on the payments, fintech and digital agenda.
She serves on a number of advisory and industry boards and manage FIS's key regulatory and policy stakeholders across the globe. She built up experience in competition and regulatory policy by working across the public and private sectors around the world.
Over the last few years, Jana focused on shaping the development of payments regulation in UK and Europe. She worked with HMT and the FCA in establishing the PSR and continue to contribute to the Bank of England Real-Time Gross Settlement programme to allow UK Fintechs to directly participate in UK payments systems and shape payments for the future.
ANDREW CREGAN
Head of Payments for the British Retail Consortium EuroCommerce
Andrew is the Head of Payments for the British Retail Consortium. He coordinates industry engagement with Government, regulators and providers on matters relating to retail payments and consumer credit, and acts as a spokesperson for retail. He has led the industry response to the Interchange Fee Regulation (IFR), PSD2 and domestic initiatives, including the Payments Strategy. He has also supported HM Treasury and Bank of England projects for the roll-out of the new notes and coins.
Before joining the BRC in summer 2016, he led public affairs and stakeholder engagement for The UK Cards Association and Financial Fraud Action UK, working on the IFR and contactless for transit among other projects. He began his career in the European Parliament working for two MEPs and then as a consultant at the global PR and public affairs firm Burson-Marsteller, advising clients in across a range of sectors including banking. Andrew also served as a London Borough Councillor from 2014 to 2018, and currently a UK Parliamentary candidate.
MICHEL VAUGIAC
Chair of EPIF AML Task Force and Legal Counsel at MoneyGram
Michel Vaugiac is Associate General Counsel at MoneyGram International since 2011. He leads Regulatory Affairs in Europe, advises the Leadership Team on regulatory matters such as the Payment Service Directive, the AML Directive and also represents MoneyGram with policy makers and regulatory authorities. Since 2015, Michel chairs the EPIF AML Task Force.
Prior to joining MoneyGram, Michel spent 15 years within the Societe Generale group, where he was the head of the Legal Department of Boursorama (Online bank of the SocGen group) for 11 years. He holds a master's degree in law (Banking & Finance) from the Sorbonne University in Paris – France.
NICKOLAS REINHARDT
Head of EPIF Secretariat
Nickolas Reinhardt is Co-Founder and Director of Afore Consulting, a premier European public affairs consultancy in Brussels specialized in financial services.
Having worked in Brussels for more than 25 years, he has built up an extensive network in Brussels and the key member states. Nickolas is a vastly experienced, highly capable and a leading authority on financial services regulation.
His ability to be a strong advocate with commercially astute and user friendly advice is based on his knowledge of the industry having trained and worked as a merchant banker and securities trader.
He has an MA in Political Science, Economics and History from the Christian-Albrechts-University Kiel, Germany. He lectured on EU affairs at the University of Limerick and Queen's University, Belfast. Nick grew up in a bilingual home in Kiel, Germany with a German father and British mother.
ERIC DUCOULOMBIER
Head of Unit Retail Financial Services, DG FISMA, European Commission
Eric Ducoulombier is, since 1 January 2019, Head of the Retail and Payments Unit in the European Commission (DG FISMA). Before that, he was in charge of the Unit dealing with Inter-Institutional affairs and Planning in DG FISMA.
Eric joined the European Commission in 1992, after having worked a few years in the private sector (consulting, law firm…). He holds a Master's Degree in Law.
ALEX ROY
Head of Payments Policy, FCA
Alex set up the new Consumer Distribution Policy Department in the FCA in October 2018 and is responsible for policy development across Banking, Payments, Mortgages, General Insurance and Claims Management Companies. Particular challenges include the successful implementation of Strong Customer Authentication, increasing innovation in Payments and the desire to help facilitate Open Finance in the UK.
He joined the FCA in 2014 and has been working in a variety of policy and strategy roles including leading the team developing the FCA's Mission. Alex started working life as an economist before moving to a policy focus at the Association of British Insurers where he led their work on the Retail Distribution Review.
JEAN ALLIX
Special Advisor, BEUC
Mr. Jean Allix (70), was appointed Special Advisor to the European Consumer Organisation (BEUC) in September 2016. He is dealing with both financial services and competition issues.
BEUC represents 43 independent national consumer associations from 31 European countries. BEUC acts as the umbrella group in Brussels for its members and its main task is to represent them at European level and defend the interests of all Europe's consumers.
Prior to BEUC, Mr. Allix worked from 1990 to 2016 in the European Commission as a principal administrator. From 1990 to 1999, he was in the consumer department dealing with financial services and, in particular, all the preliminary works on the introduction of the euro. From 2000 to 2006, he was dealing with payment issues in the DG internal market working on the legislation about payments in euro and all the issues related to Single Euro Payment Area (SEPA) such as the Payment Services Directive. In 2007, he moved to the directorate for competition always on financial services issues. He spent the last two years dealing with the Payment Service Directive (PSD2) and the Regulation on interchange fees.
Before joining the European Commission, Mr Allix had worked for a consumer association and for the French competition authority. He has been dealing with payment issues since 1987. Mr. Allix holds a DEA in Economics (Paris X University 1975) and is graduated from the Ecole Nationale de la Concurrence.
TRISHAM CHUNDUNSING
Senior Manager, Payments Public Policy EMEA, Amazon
Trisham is the Senior Manager Public Policy at Amazon, where he is responsible for delivering EMEA strategic policy programs focusing on payments, financial services, Fintech and tax. Trisham is actively engaged with regulators and policy makers across Europe. Previously Trisham worked for American Express in various functions at the General Counsel office in the UK and Belgium and was responsible for managing Regulatory Compliance Programs on payment services, consumer protection, AML/CTF and data protection in a number of jurisdictions.
Trisham is a member of the Board of Directors of the European Payment Institutions Federation (EPIF), attends a number of advisory committees and manages Amazon key financial services regulatory stakeholders in Europe. Trisham has expertise in Payment Services Directive regulations, Anti Money Laundering and Terrorist Finance Regulations, Consumer Credit and Lending Regulations and Data Protection Regulations. Trisham holds a Master Degree in International Business Law from McGill University in Montreal Canada.
JUST HASSELAAR
Chair of the e-Payments Working Committee and Technical Expert on ERPB, Ecommerce Europe
Mr Just Hasselaar is Co-Chair of the e-Payments Working Committee in Ecommerce Europe, a technical expert on the Euro Retail Payments Board (ERPB) of the European Central Bank, and a member of the Scheme End-User Forum of the European Payments Council.
Next to this, he is an advisor for Payments at Thuiswinkel.org, the association for the B2C e-commerce industry in The Netherlands. In this role, Just Hasselaar is secretary of the payments working committee of Thuiswinkel.org.
AOIFE HOULIHAN
VP Global Communications & Public Policy, Klarna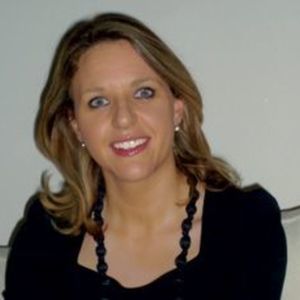 Aoife Houlihan is VP Global Communications and Public Policy at Klarna. Aoife joined Klarna after over 10 years as strategic communications and policy advisor to senior politicians and business leaders in Europe and the US. At Klarna, Aoife is responsible for all external communications, public affairs and stakeholder relations across markets.
Klarna is leading global payments providers and fully licensed bank, which wants to revolutionise the payment experience for shoppers and merchants alike. Founded in Stockholm, Sweden, in 2005, we give online consumers the option to pay now, pay later or over time – offering a simple, safe and smoooth checkout experience. Klarna now works with 170,000 merchants including H&M, Adidas, IKEA, Expedia Group, ASOS, Pelotan, Abercrombie & Fitch, Michael Kors, Nike, AliExpress, Superdry, Sephora, Spotify, Wayfair, Gymshark, Samsung, Zara, Topshop, The Hut Group, Steve Madden, Boozt, Daniel Wellington, Bugaboo, Rue21, TOMS, Sonos
EVA MAYDELL
Member of European Parliament
Eva Maydell is a Member of the European Parliament. She is President of the largest organisation of associations and civil societies in Europe – European Movement International as well as vice-president of SME Europe.
Maydell´s priorities focus on the use of innovation and technologies, supporting education, entrepreneurs and investments in Europe. Eva Maydell was the main Parliament rapporteur on the Regulation on cross-border payments as well as rapporteur for the EPP Group on the implementation of the European Fund for Strategic Investments and a Fintech report.
Her work has been recognised by the Financial Times, Forbes, Politico. Eva Maydell was awarded the MEP of the Year Award twice.
MARIUS JURGILAS
Board Member of Lithuanian Central Bank
Marius Jurgilas has brought his experience in both academia and government to the important role of Member of the Board of the Bank of Lithuania with responsibility for supervision, payment systems and research. In this capacity, he has forged a reputation as a leading European thinker on the future of banking, and within as the godfather of Fintech.
Prior to this role, he worked as an economist at the Norges Bank (NO) and the Bank of England (UK). He was Assistant Professor at the Univesity of Elon (USA), Lecturer and Research Assistant at the University of Connectitut (USA), and Researcher at the European Central Bank.
Mr Jurgilas holds a PhD and a Master's degree in Economics from the University of Connecticut (USA).
Gijs Boudewijn
Chair of the European Banking Federation – Payment Systems Committee
As of 1 February 2014 Gijs Boudewijn (1958) holds the position of Deputy General Manager at the Dutch Payments Association. Before that he was responsible for payments at the Dutch Banking Association. He has extensive experience in domestic as well as international payments issues, governance, competition law and fraud prevention. He started as an in-house lawyer at a large Dutch savings bank, and later became Head of Legal Affairs at the central Dutch clearing house, Bankgirocentrale, the predecessor of equensWorldline. In 1998 Mr Boudewijn joined the Dutch Banking Association as Head of Payments and Security Affairs, and in 2014 was appointed Deputy General Manager of the Dutch Payments Association. Currently Mr Boudewijn is Chair of the Legal Support Group of the European Payments Council (where he is also a member of the Board) and Chair of the Payment Systems Committee of the European Banking Federation. Over the past years he was in that capacity closely involved with matters relating to PSD2 and the various Regulatory Technical Standards of the European Banking Authority. Mr Boudewijn is a regular speaker at national and international conferences on payments and related issues, new technologies and open banking.
Noé de la Rubia González
Seconded officer from Spanish National Police, Financial Crimes Unit of INTERPOL
Noé de la Rubia González is a Criminal Intelligence Officer at Interpol's Financial Crimes Unit. He is responsible for connecting Law Enforcement Agencies (LEAs), coordination support and capacity building. Prior to this, he was a Team Leader within the Economic and Financial Central Unit at the Directorate of Criminal Police in Spain.
Noé de la Rubia González has a degree in law from the Complutense University of Madrid and a Master's degree in Police Science from the University of Salamanca.
Despina Vassiliadou
Deputy Head of Financial Crime Unit, DG JUST, European Commission
Despina Vassiliadou is a lawyer by profession. She has practiced law for 8 years before joining the European Commission. She has worked at the European Commission since 2007 in various posts and is currently the Deputy Head of Unit of the Financial Crime unit in DG JUST.